👋
Thank you for your interest in my work, and welcome to my shop!
In addition to books in limited and open editions, you can also purchase prints and original artworks.
---
OTHER EDITIONS
Other Editions (OE) is my independent art publishing project dedicated to showcasing daily urban experiences from an alternative perspective.
These book-works draw inspiration from the ordinary, the banal, and the often-overlooked aspects of the city.
While most of the publications feature my own works, I also collaborate with and publish the works of artists I greatly admire.
For example, "The City Is Ours" is a collaborative book series. For more information, please visit www.thecityisours-bookzine.com.
If you're working on city-related projects, feel free to get in touch and let's explore how we can collaborate.
---
ART IN BOOK FORM
Inspired by the Manifesto of Ulises Carrion "The New Art of Making Books", through this project – OE – I want to explore new ways to communicate through printed matter: I combine different graphic tools and forms of storytelling to approach every publication as a distinct communicative medium, following its own design, print run and distribution logic.
Art is communication at its best; it's about making visible the things that others don't see, like—as Bruno Munari would say—a rainbow from its side.
---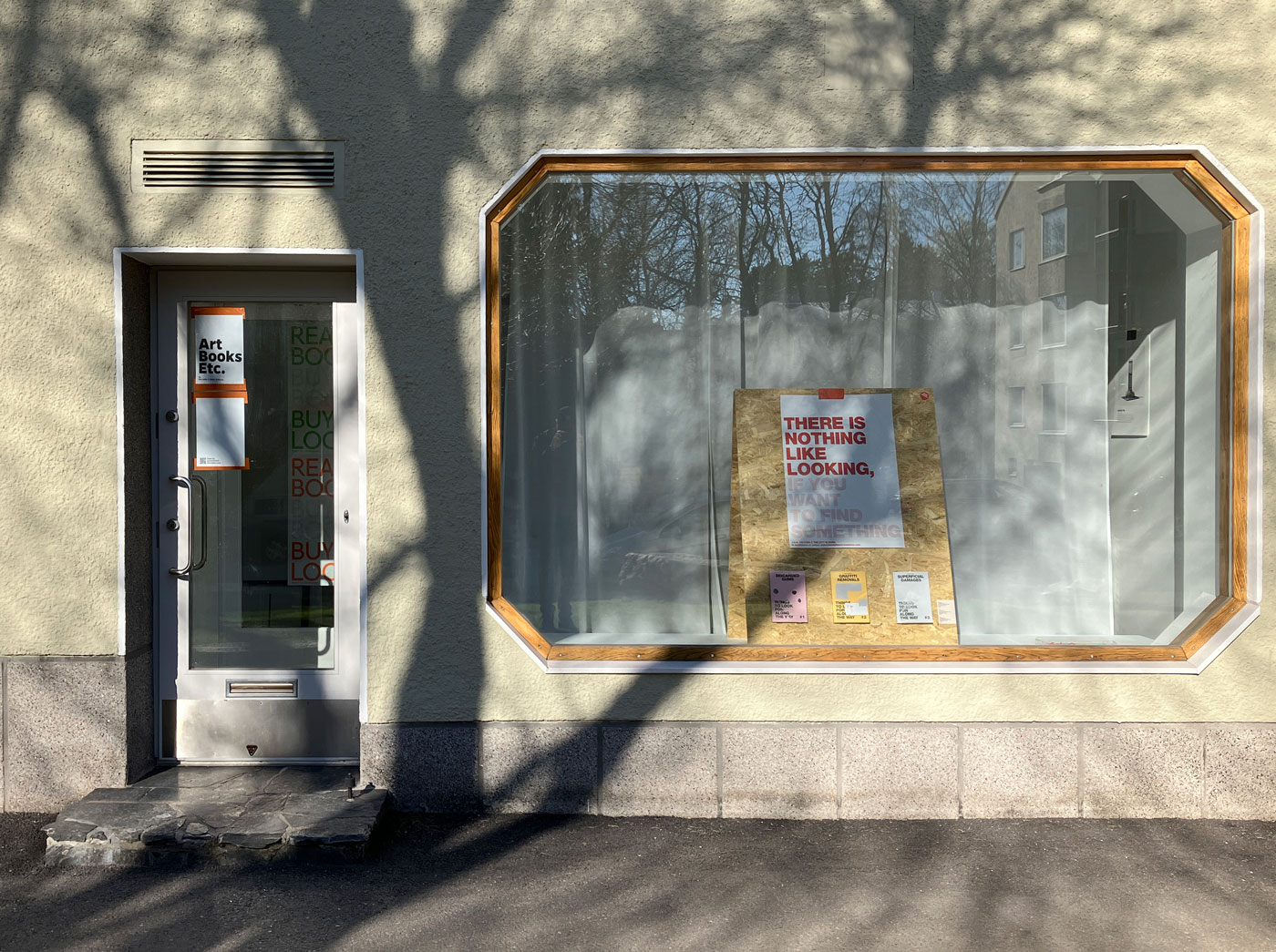 👋 STUDIO VISIT
My studio/bookshop/showroom is located in Helsinki's Ruskeasuo district (Koroistentie 4C).
I'm typically in the there Monday–Friday, 9 am–3 pm. Feel free to stop by for a visit, though making an appointment in advance is recommended to ensure that I am prepared to welcome you.
To arrange a visit or for any further inquiries, you can reach out to me by email at artiseverywhere(ATT)serraglia.com, use this form or DM on Instagram.
---
MORE?
For more information about my work, please visit: www.serraglia.com
---
LEGAL NOTES
Other Editions is registered in Finland.
VAT: FI-23426709
Registered Company Number: 2342670-9
Lorenzo Servi, Koroistentie 4C, 00280 Helsinki (Finland)
The website is operated by Bigcartel.