THE CITY IS OURS #1: DISCARDED GUMS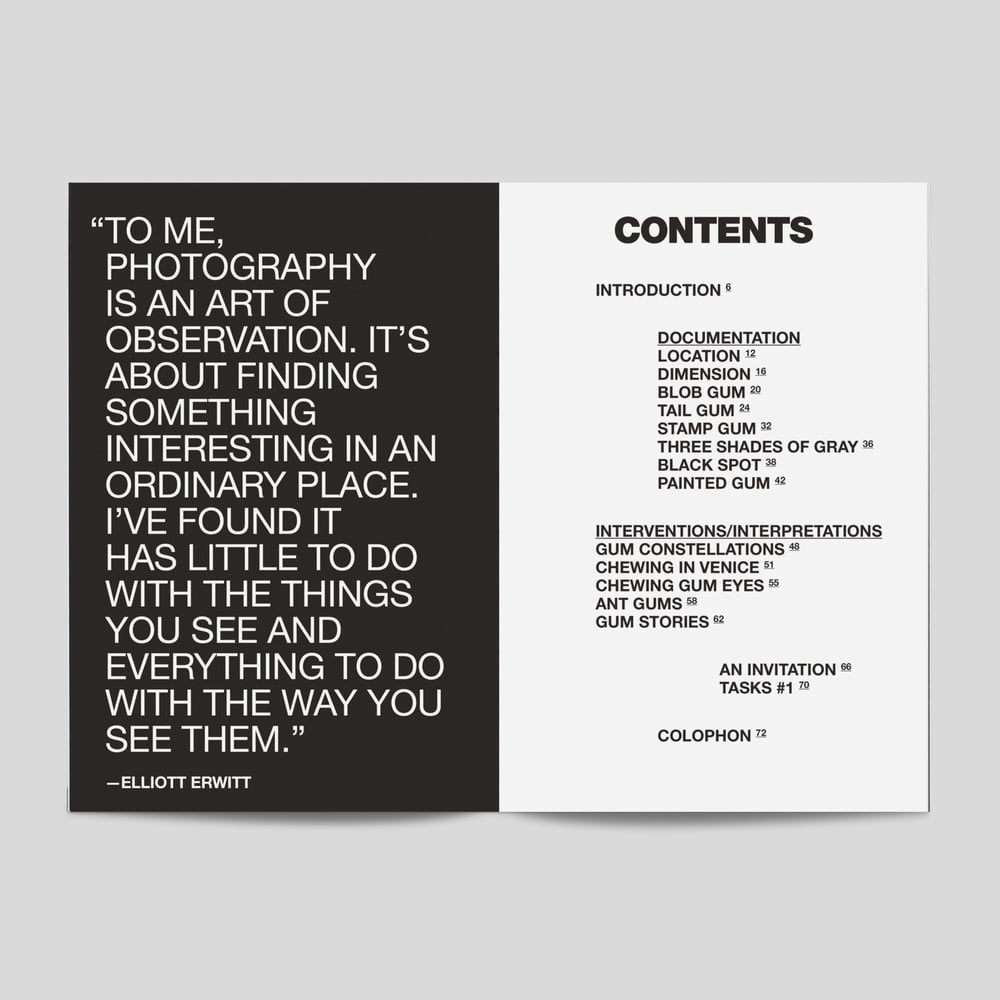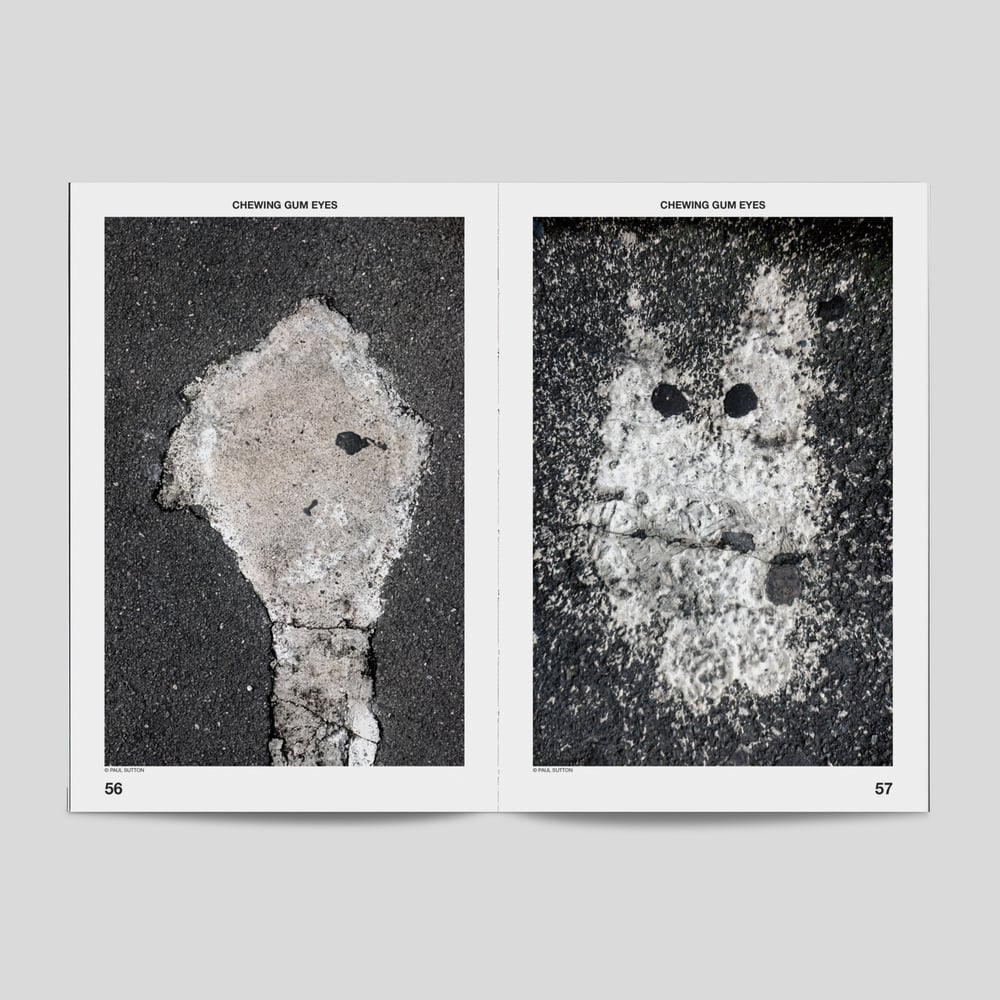 The City Is Ours #1 Discarded Gums
While walking along a familiar street, how often do you really look at what you see?
The City Is Ours is a finite series of 6 bookzines that invite you to explore your city, town, or street with more curious eyes.
Each issue will be dedicated to a specific theme relating to the streetscape.
In a format that falls between a curated photo gallery and a sourcebook of street finds ideas, the aim is to inspire you to take a second look at what is already around you.
Issue #1
In this issue, we bring a provocative and new look to the pieces of gum found on the street, which too often we judge in a negative way only.
How many types of abandoned gum can you find? Can a piece of gum reveal something to us about the city and its inhabitants?


Size: 15 x 22 cm
Pages: 72
Images: 52, full color
Concept/design: SerraGlia
Text: English
Binding: Sewn glued
First Edition: 200 copies (2.2022)
Second Edition: 200 copies (8.2022)
ISBN: 978-952-68784-4-7
Contributors: Aaron Luckman, Ieva Laube, Isabella De Silvestro, Joost Markerink, Milo, Paul Sutton, Sanne Couprie and Simone Decker.